Imagine a performance space for music, theatre, and dance…a place where community members gather to enjoy a favorite band, a poetry reading, or ballet production…a destination for entertainment, inspiration, and laughter…and opportunity to showcase emerging talent and bring world-class performances to our city.
Is there a niche market that Roswell could serve with a state of art, multi-use performance theatre? That was the question posed in phase one of the Performance Space Feasibility Study, and the answer was a resounding "Yes!".  Our findings were reported to Mayor and City Council on Thursday, May 31,2017. Roswell's unique location and character offer several possibilities. A vision of a warm, inviting space that would architecturally  blend into our historic center emerged, a space that would complement Canton Street's vibe and energy.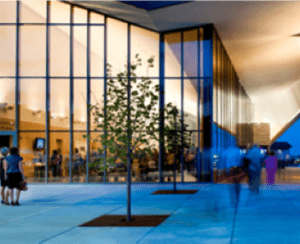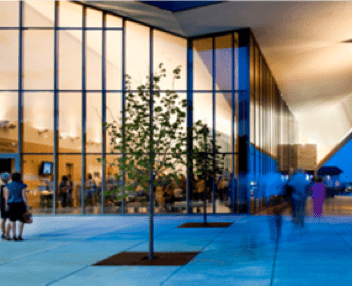 On behalf of the City of Roswell, Roswell Arts Fund is now completing Phase Two of the Performance Space Feasibility Study.The critical questions to ask and answer in Phase Two are:who will be the users? who will attend? and how would such a space thrive in the region?
A Performing Arts Space has the potential to drive economic development, increase tourism, reflect our local pride, and activate our tag line, Modern Spirit. Southern Soul. This space could strengthen our brand that Roswell is a place to live, work, and play. Stay tuned for information on our findings and next steps soon.
If you would like to know more about the Performance Feasibility Study, please contact us at board@roswellartsfund.org.