October is National Arts and Humanities Month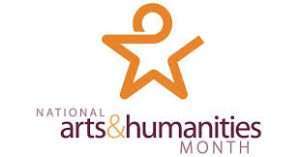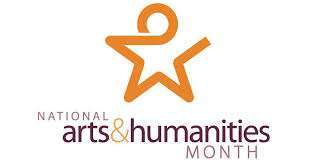 A note from Americans for the Arts on the role of the arts in 2021:

"The arts are the lifeblood of our communities, raising morale, creating community cohesion, and providing comfort during dark times, while also delivering a huge economic footprint. The sector has suffered devastating losses due to the COVID-19 pandemic, so it is vital that we support our creative workers in the months and years to come," said Nolen V. Bivens, president and CEO of Americans for the Arts. "National Arts and Humanities Month gives us a chance to celebrate the values that the arts impart in our lives, and it is more important than ever that everyone take part to recognize the creative and cultural value of the arts and humanities in our communities."
5 Ways to Celebrate National Arts and Humanities Month
NAHM is a coast-to-coast collective recognition of the importance of culture in America. NAHM was launched by Americans for the Arts more than 30 years ago as National Arts Week in honor of the twentieth anniversary of the National Endowment for the Arts. Below are just a few of the ways you can participate with us NAHM in October.  Follow us on Facebook and Instagram for more opportunities to incorporate arts into your daily activities and to share your favorite moments.  Tag us and use the hashtag #ROSWELLARTS 
Roswell Arts Fund (RAF) is thrilled to welcome folk and blues musician, Jakes Xerxes Fussell and his band to kick off our 2021 -2022 Pop Up Performance Series. Originally from Georgia, Fussell is a singer and guitarist who brings traditional Southern songs to new generations in innovative and thoughtful ways. Funded in part by a grant from South Arts in partnership with the National Endowment for the Arts, RAF is delighted to share this evening of storytelling, music and community under the stars at the Ben Brady Pavilion at the Chattahoochee Nature Center on Saturday, October 16th 2021 at 7:00pm.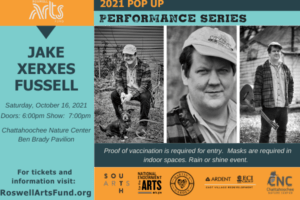 2. Get Involved with Roswell Arts Fund and Support the Arts in Roswell
Make a donation 
Join us as a sponsor or local partner organization
Apply to join the volunteer board
Shop Our Amazon Wishlist
Volunteer
These are just a few of the valuable ways you can help make an impact on the future of arts in Roswell! 
3. #ShowYourArt2021 - 31 Day Photo Challenge
Join us in a month long photo challenge created by Americans for the Arts to celebrate art in our communities. Help us share why Roswell is a destination for the arts!  
Print off the list  or follow us on Facebook and Instagram to discover the unique
theme of the day.
Snap a picture that answers the theme
Post the images to Facebook or Instagram – make sure to tag @RoswellArts and use the hashtag #RoswellArts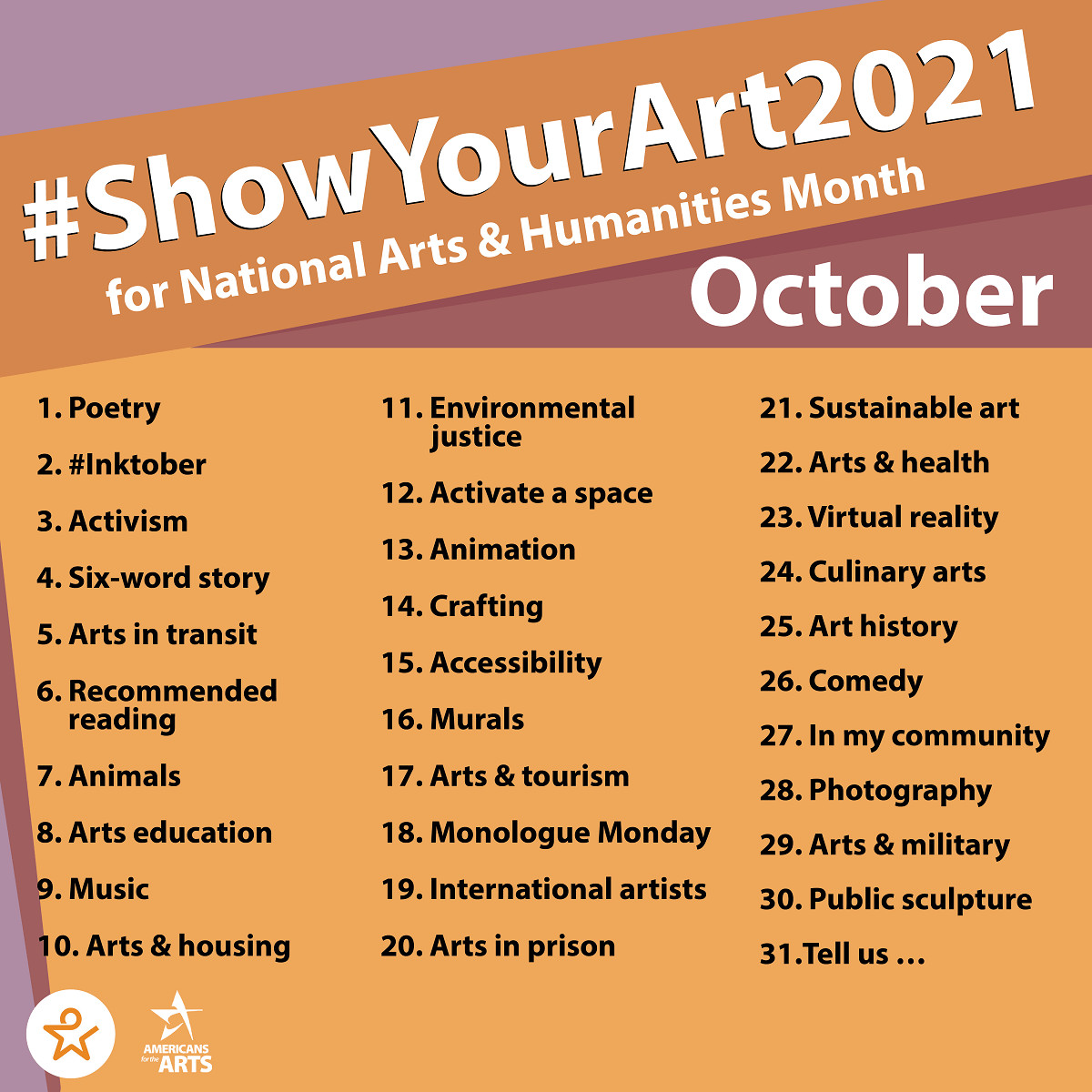 4. Explore Public Art in Roswell