Roswell Arts Fund provides a variety of resources to artists, the arts community, arts enthusiasts and others—everyone in the city who has an interest in learning more about the arts. Read our blog, check out the arts directory, and return often to see what's new.
If you're an artist who resides or does business in the city, are a Roswell-based Arts business or organization, take a few minutes to sign up and be a part of our online directory.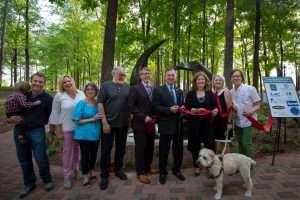 Images from the ArtAround Roswell 2019-20 Opening at Emergence on April 18, 2019 Photography by Theodore O Lawrence
Read More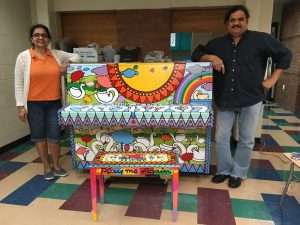 I'm not an artist, but I am an art lover.  So, when I heard about the Public Piano project at East Roswell Park, I wanted to see it for my own eyes.  I visited the community center on June 28th and met with the artist, Amol Saraf and his wife, Alpana (who is also
Read More
If you're interested in learning more about the Roswell Arts Fund, contact us for more information, to schedule an interview, or to request photography or logos.