Roswell Arts Fund Staff and Consultants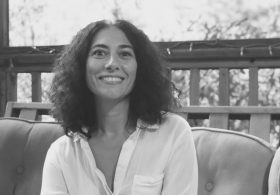 Ghila Sanders brings a deep passion for community engagement and art-based placemaking to Roswell Arts Fund. Paired with a blend of expertise in operations leadership and strategic planning, and extensive experience directing process improvement, operations management, and team leadership in cultural institutions, Ghila is focused on making the City of Roswell a destination for the arts, and demonstrating how strategically the arts strengthen economic and social prosperity.
Born and raised in Rome, Italy, she holds a JD from Universita' di Roma "La Sapienza" and an MBA from Georgia State University. Prior to the Roswell Arts Fund, Ghila was at the Breman Museum, where she served in several capacities, ultimately leading operations as Interim Executive Director. During her tenure, she was instrumental in the creation of a strong vision for the organization, leveraging expanded programming with a collaborative approach, fundraising strategies and community partnerships. Before the Breman, Ghila was responsible for programs and events at the Jewish Museum of Rome, Italy. 
Ghila is actively engaged in several community organizations, including Congregation Shearith Israel, New American Pathways, Furnish with Love and the Museum of Southern Jewish Experience. Ghila lives in Atlanta, GA with her husband David, their three children and two dogs.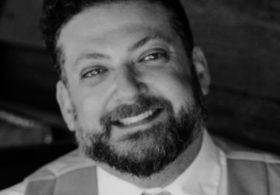 Elan comes from the public art, festival, and experiential worlds. For the last 10 years, he has been building art experiences for guests in both the public and private realms. He has seen, firsthand, the effect public art can have on economic development, quality of life, and culture. He believes Roswell is home to some of the most beautiful natural landscapes, trails, and history, and is eager to see public art connect these great assets in the coming years.
In his prior roles, Elan has helped design and implement work with attractions, museums, galleries, tradeshows, film, and gaming. His projects of note include Hamilton the Exhibition and the creation of the public art and festival program for the Atlanta BeltLine. His clients include Stone Mountain Park, Sotheby's, Disney, Google, Adult Swim, and more.
Elan holds a Master of Fine Arts from the Savannah College of Art & Design in Sculpture. When not working with artists, Elan draws and sculpts out of his studio in Atlanta Georgia, living with his wife and their menagerie of animals.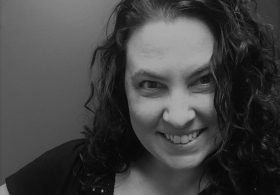 Becky Peters Kile is a graduate of Kennesaw State University and started her career in the arts as an actor. She returned to Georgia after living in D.C., where she transitioned her skills to Arts Administration. In DC she served as the Director of Community Outreach and Social Media for Theater J and was the founding artistic director of a social outreach theatre, Wandering Souls.
With deep and wide experience in the arts industry, Becky brings expertise in marketing, event planning, community outreach, website design and social media management coupled with an entrepreneurial understanding of how a small non profit organization really works.


Additionally, Becky is a teacher with Autism Improvised which uses theatre to help build and strengthen social skills. She and her husband Michael live in Woodstock.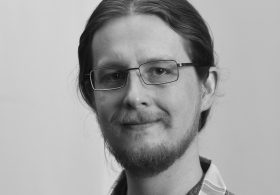 Theodore Lawrence is a graduate of UGA with BAs in print journalism and film studies in addition to a master's degree in telecommunications. He has worked with innumerable clients but focuses his work on nonprofits including The American Cancer Society, A Future Not A Past, and Big Cat Rescue. His experience in content creation spans formats and allows him to dive into a variety of projects from video messages and photos to written content and illustrations. He is currently adding to his repertoire with certificates in web programming and design from KSU.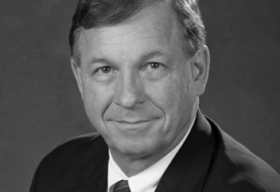 Donald J. Horton, ChFC received both his Bachelor's Degree in Performance and his Master's Degree in Orchestral Conducting from the University of Michigan in Ann Arbor. After a brief career in music he transitioned into the financial services industry where he specialized in personal financial planning. 
Don taught band and orchestra in the public schools and developed national award winning bands and orchestras in the mid-west United States. Several of his performing ensembles won awards in international competition in addition to winning numerous state and national championships.
Don has been married to his spouse, Gayle, for 46 years. He has two adult children and five grandchildren. He is an active member of Roswell Presbyterian Church and sings in the Chancel Choir. He has numerous hobbies that include music, gourmet cooking, photography, and woodworking.
Don's expertise are in planning, government, finance, and music.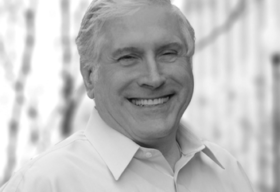 For many years Lawrence was in a number of roles at the Stagedoor Players mostly as managing director and later as chairman of the board. Lawrence was instrumental in facilitating SDP's move into a permanent home in the Dunwoody Cultural Arts Center. 

Lawrence is a Georgia Tech graduate and serial entrepreneur and futurist, and is currently at his 5th startup company, Videa, where he is Senior Vice President of Technology.

Lawrence's expertise includes start-ups, product management, information technology, high tech strategy, biomedical technology, software development, product marketing, and leadership.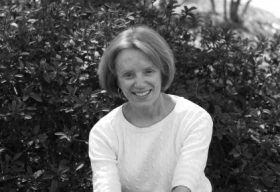 Jane brings a rich academic and business career having taught at Georgia Southern University and Georgia State University, authored college textbooks for LOMA, an international association for financial services organization. Now retired, Jane gives back to her community in many ways through several nonprofit organizations. 

Jane's expertise includes research, writing, editing, and public speaking.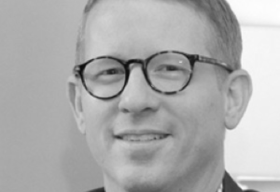 Jay Small is a committed volunteer to the city of Roswell. Jay has served as a Recreation & Parks Commissioner for the city, (which oversees the three Visual Arts Centers and Performing Arts Center within the city) as well as serving as President of the Friends of the Roswell Parks, HOA President, Northwood Elementary School Governance Council, ArtAround selection board, Roswell Rotary Member, "Be The Voice" school liaison, and Treasurer of the Northwood Foundation. Jay believes that art is something that should be thought about in all aspects of our lives and our surroundings.
Jay is a graduate of Indiana University Bloomington and is currently the Sr. Director of Internal Audit for Compass Group.
Jay's expertise includes finance/budgeting, audit, city department administration/oversight, and non-profit leadership.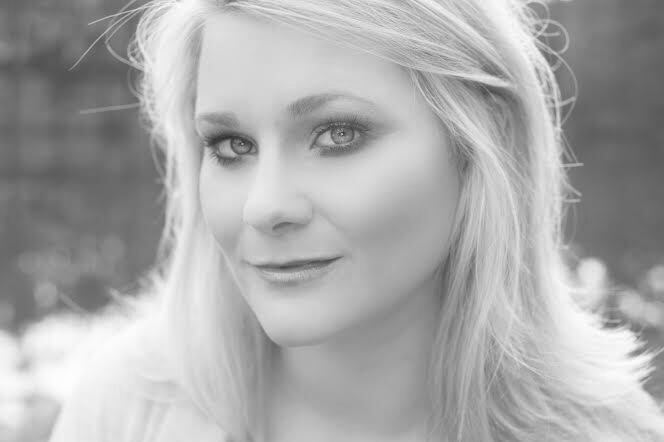 Ashley is a member of Roswell NEXT, and is honored to serve on the board of directors for the Roswell Arts Fund and on the board of trustees for the Georgia Ensemble Theatre.
Until 2017 Ashley was based in New York City where she traveled the world while working as a professional opera singer. Former career highlights include singing the title role in Puccini's Suor Angelica at Carnegie Hall, the Marschallin in der Rosenkavalier, and Desdemona in Verdi's Otello. She appeared in Atlanta Opera's productions of La Traviata (Annina, 2013) and Madama Butterfly (Kate Pinkerton, 2014) at the Cobb Energy Centre and has won numerous awards including prizes from the Metropolitan Opera National Council and Wagner Society of New York.
In 2017 she moved back to her hometown of Roswell, Georgia where she continues in her favorite and most incredible role yet – the role of Auntie to her three beautiful nieces and adorable nephew.
She has a Bachelor's Degree in Music from then Jacobs School of Music at Indiana University in Bloomington, Indiana.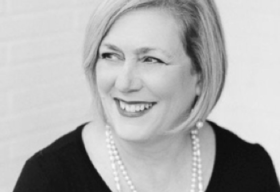 Monica Hagewood, CRE is principal and founder of Strata Real Estate Alliance, LLP, a commercial real estate advisory firm that has been providing real estate strategies and solutions to public and private clients since 1996. Monica has over 25 years of experience in the industry ranging from asset management, risk assessment, development strategies as well as feasibility and market analysis. Monica is chair of the Roswell Downtown Development Authority and brings extensive experience in city leadership and with economic and land development.

Monica's expertise includes leadership, strategic planning, real estate, financial oversight, and marketing.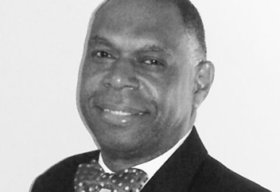 Mike brings over thirty years of experience in Technology Sales and Marketing. He has held sales and leadership positions at a number of broadcast and media technology firms and is currently the VP of Sales for BroadStream Solutions. An Atlanta based Broadcast Technology Solutions Provider. Mike is an avid art collector and arts patron. He currently serves on the Fulton County Public Art Committee which assists County Agencies and Departments in the evaluation and placement of public art. He has served on the Board of Hammonds House Museum in Atlanta and as a co-chair of Smart Collectors, a group focused on assisting collectors build their collections and their knowledge of the visual arts.

Mike's expertise includes sales, customer service, strategic development, and cultivating partnerships.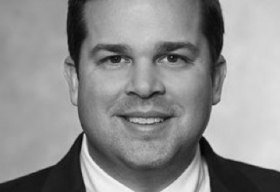 Scott Hitch is a business attorney experienced in navigating legal issues arising in environmental, land use, energy, corporate, and commercial real estate matters. He also represents clients working in the music, film, television, theatre, and publishing industries and in connection with estate planning strategies.
Scott also serves on the board of Friends of Mimosa Hall & Gardens and previously has served on the boards of directors of the Green Chamber of the South, the Georgia Environmental Policy Institute, Rivers Alive, and Keep Roswell Beautiful.
He is a volunteer attorney for Georgia Lawyers for the Arts. Prior to opening Hitch Law LLC in Roswell, Scott practiced with several Am Law 100 firms in Atlanta. Scott is an alumnus of the University of Georgia (BS, with honors, ecology, minor, political science, 1996), and the UGA School of Law (JD, cum laude, 1999).
Scott is the lead singer and guitarist in the band Along for the Ride, which regularly performs in venues throughout the Atlanta metro area.
Scott and his wife, Angie, have lived in Roswell since 2000, and are the proud parents of two budding musical theatre triple threats.
Scott's areas of expertise are in law and legal issues, environment and sustainability, and music and performances.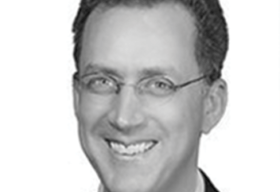 Mac brings over twenty years of working with small to midsize organizations, start-ups and not-for-profits. Mac brings a passion for the arts in Roswell and is devoted to expanding our city brand and quality of our offerings.

Mac's expertise includes broad skills and experience in finance and tax management and reporting for not-for-profits organizations including 501(c)(3) classification, budgeting and accounting, and collecting and managing Board financial commitments.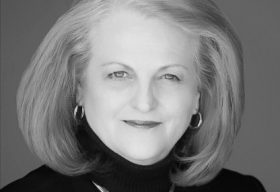 Catherine Storey is Branch Manger with Bank of North Georgia, Roswell and brings over 30 years experience in the banking and financial industry servicing small to medium size business. Enjoys bringing community and business partners together as a Roswell, Inc Connector. Currently serves on the board of several local non-profits building collaborative relationships and a commitment to community outreach.

Catherine's expertise includes Financial Planning, Banking and Business Management.
Roswell Arts Fund Advisory Board
Sponsors and Community Partners
Without generous support of our sponsors and community partners, our work would not be possible.