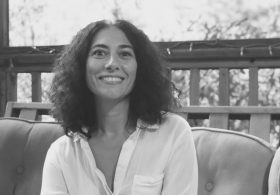 Ghila Sanders brings a deep passion for community engagement and art-based placemaking to Roswell Arts Fund. Paired with a blend of expertise in operations leadership and strategic planning, and extensive experience directing process improvement, operations management, and team leadership in cultural institutions, Ghila is focused on making the City of Roswell a destination for the arts, and demonstrating how strategically the arts strengthen economic and social prosperity.
Born and raised in Rome, Italy, she holds a JD from Universita' di Roma "La Sapienza" and an MBA from Georgia State University. Prior to the Roswell Arts Fund, Ghila was at the Breman Museum, where she served in several capacities, ultimately leading operations as Interim Executive Director. During her tenure, she was instrumental in the creation of a strong vision for the organization, leveraging expanded programming with a collaborative approach, fundraising strategies and community partnerships. Before the Breman, Ghila was responsible for programs and events at the Jewish Museum of Rome, Italy. 
Ghila is actively engaged in several community organizations, including Congregation Shearith Israel, New American Pathways, Furnish with Love and the Museum of Southern Jewish Experience. Ghila lives in Atlanta, GA with her husband David, their three children and two dogs.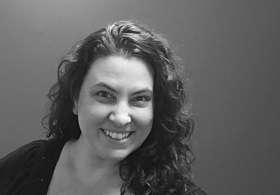 Becky Peters Kile is a graduate of Kennesaw State University and started her career in the arts as an actor. She returned to Georgia after living in D.C., where she transitioned her skills to Arts Administration. In DC she served as the Director of Community Outreach and Social Media for Theater J and was the founding artistic director of a the social outreach theatre, Wandering Souls.
With deep and wide experience in the arts industry, Becky brings expertise in marketing, event planning, community outreach, website design and social media management coupled with an entrepreneurial understanding of how a small non profit organization really works.
She and her husband live in Woodstock.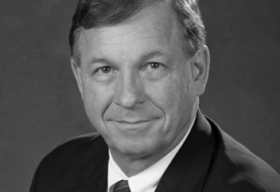 Donald J. Horton, ChFC received both his Bachelor's Degree in Performance and his Master's Degree in Orchestral Conducting from the University of Michigan in Ann Arbor. After a brief career in music he transitioned into the financial services industry where he specialized in personal financial planning. 
Don taught band and orchestra in the public schools and developed national award winning bands and orchestras in the mid-west United States. Several of his performing ensembles won awards in international competition in addition to winning numerous state and national championships.
Don has been married to his spouse, Gayle, for 46 years. He has two adult children and five grandchildren. He is an active member of Roswell Presbyterian Church and sings in the Chancel Choir. He has numerous hobbies that include music, gourmet cooking, photography, and woodworking.
Don's expertise are in planning, government, finance, and music.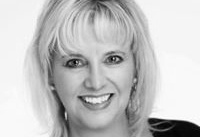 Susan Rumble is a real estate professional with expertise in all aspects of residential real estate transactions. Susan is proficient in the latest industry technology, market research, contract expertise and business strategies with an emphasis on exceptional service and successful closings. Susan is dedicated to her clients with a constant focus on positive results to meet each of her client's unique goals.
Susan is very active in the Roswell community, and she was involved with the public art project for the Sculpture Garden at Roswell Area Park.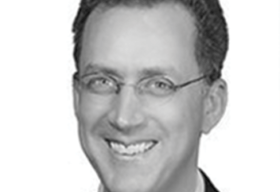 Mac brings over twenty years of working with small to midsize organizations, start-ups and not-for-profits. Mac brings a passion for the arts in Roswell and is devoted to expanding our city brand and quality of our offerings.

Mac's expertise includes broad skills and experience in finance and tax management and reporting for not-for-profits organizations including 501(c)(3) classification, budgeting and accounting, and collecting and managing Board financial commitments.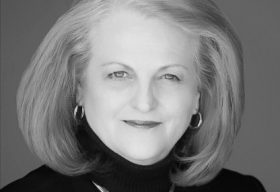 Catherine Storey is Branch Manger with Bank of North Georgia, Roswell and brings over 30 years experience in the banking and financial industry servicing small to medium size business. Enjoys bringing community and business partners together as a Roswell, Inc Connector. Currently serves on the board of several local non-profits building collaborative relationships and a commitment to community outreach.

Catherine's expertise includes Financial Planning, Banking and Business Management.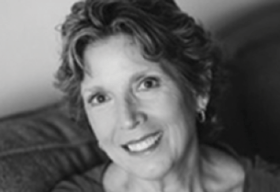 Rochelle Mucha is founder of Roswell Arts Fund and served as Chair from 2014-2018. She is a Consultant, Speaker, Educator, and Author and formerly founded and led Business as Performance Art, an independent consulting company that focused on Organizational Behavior (leadership, culture, and change). A sample of clients includes Turner Broadcasting Company, The Home Depot, Cigna Group Insurance, The Coca-Cola Company, Dell Corporation, Porter-Novelli Public Relations, Rock-Tenn Corporation, Russell Corporation and TYCO International. Prior to independent consulting, Rochelle served as Regional Director of Training for Marriott Corporation and was affiliated with several global management consulting firms.  Rochelle served as adjunct faculty for Terry College of Business and Coles College of Business. Her most recent book, Aesthetic Intelligence, explores the intersection of Business and the Performing Arts and the various ways these powerful disciplines can learn from each other. She is a graduate of Johns Hopkins University and Fielding Graduate University.
Rochelle brings a passion for Roswell and the arts, and has served on several Theatre Boards as well as working on the Atlanta Jewish Film Festival Committee. She served on the Arts Advisory Committee for the Atlanta Regional Commission as they incorporated the "Arts" into their regional landscape and she successfully completed the Metro Atlanta ALMA program ( Arts Leaders of Metro Atlanta) in 2013.  Rochelle was appointed and served on the Fulton County Arts Council in 2015.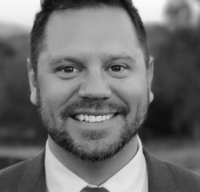 Tai Anderson was a founding member and bassist of the Atlanta-based band Third Day. He led all of the band's business initiatives since the band's inception. Additionally, Tai designed the merchandise, live stage production, ticketing models, marketing plans and online platforms for the band. From its humble beginnings, the band grew into a worldwide entertainment brand with loyal followers all over the world, recording over a dozen albums and performing thousands of concerts.
The band has been recognized with 4 Grammy Awards, and American Music Award, and multiple Gospel Music Awards. Additionally, Third Day is a member of the Georgia Music Hall of Fame.
Tai currently serves as the President of the Atlanta Chapter of the Recording Academy, hosts a podcast on Roswell issues called Positively Roswell, and is a proud father of many Roswell Hornet athletes.
Tai's expertise are in marketing plans, branding, online merchandising, ticketing, and events.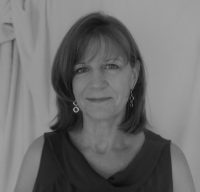 Kate is a results-driven B2B Marketing leader with experience in marketing strategy to branding to demand generation. In her most recent role, she ran marketing for a engineering and consulting firm that helped the world's largest retailers optimize their supply chain and distribution operations.  
Kate is skilled at building strong, cohesive marketing teams, and empowering people to give their best. 
 She is a 20-year Roswell resident, an amateur artist, and semi-retired.
Sponsors and Community Partners
Without generous support of our sponsors and community partners, our work would not be possible.