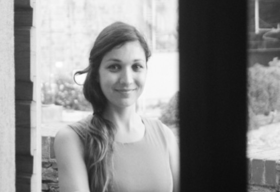 Emma Chammah holds a Masters of Architecture from Tulane University School of Architecture, and has parlayed her strong design/build experience, art fabrication, strong analytical and research skills into a career as a Program Manager and Facilitator to create Public Art communities. 
At the core of Emma's belief is that public art should be rooted in the community and integrated in the social and economic fabric to be sustainable.  Ms. Chammah recently relocated to the Atlanta area with her husband from California.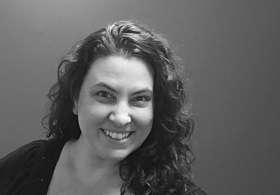 Becky Peters Kile is a graduate of Kennesaw State University and started her career in the arts as an actor. She returned to Georgia after living in D.C., where she transitioned her skills to Arts Administration. In DC she served as the Director of Community Outreach and Social Media for Theater J and was the founding artistic director of a the social outreach theatre, Wandering Souls.
With deep and wide experience in the arts industry, Becky brings expertise in marketing, event planning, community outreach, website design and social media management coupled with an entrepreneurial understanding of how a small non profit organization really works.
She and her husband live in Woodstock.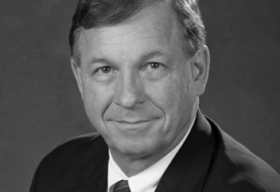 Donald J. Horton, ChFC received both his Bachelor's Degree in Performance and his Master's Degree in Orchestral Conducting from the University of Michigan in Ann Arbor. After a brief career in music he transitioned into the financial services industry where he specialized in personal financial planning. 
Don taught band and orchestra in the public schools and developed national award winning bands and orchestras in the mid-west United States. Several of his performing ensembles won awards in international competition in addition to winning numerous state and national championships.
Don has been married to his spouse, Gayle, for 46 years. He has two adult children and five grandchildren. He is an active member of Roswell Presbyterian Church and sings in the Chancel Choir. He has numerous hobbies that include music, gourmet cooking, photography, and woodworking.
Don's expertise are in planning, government, finance, and music.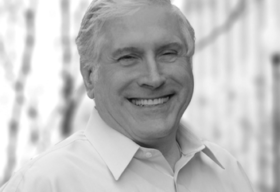 For many years Lawrence was in a number of roles at the Stagedoor Players mostly as managing director and later as chairman of the board. Lawrence was instrumental in facilitating SDP's move into a permanent home in the Dunwoody Cultural Arts Center. 

Lawrence is a Georgia Tech graduate and serial entrepreneur and futurist, and is currently at his 5th startup company, Videa, where he is Senior Vice President of Technology.

Lawrence's expertise includes start-ups, product management, information technology, high tech strategy, biomedical technology, software development, product marketing, and leadership.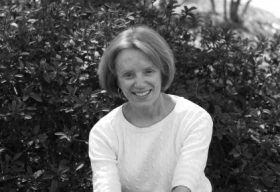 Jane brings a rich academic and business career having taught at Georgia Southern University and Georgia State University, authored college textbooks for LOMA, an international association for financial services organization. Now retired, Jane gives back to her community in many ways through several nonprofit organizations. 

Jane's expertise includes research, writing, editing, and public speaking.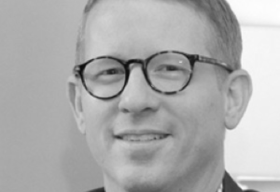 Jay Small is a committed volunteer to the city of Roswell. Jay has served as a Recreation & Parks Commissioner for the city, (which oversees the three Visual Arts Centers and Performing Arts Center within the city) as well as serving as President of the Friends of the Roswell Parks, HOA President, Northwood Elementary School Governance Council, ArtAround selection board, Roswell Rotary Member, "Be The Voice" school liaison, and Treasurer of the Northwood Foundation. Jay believes that art is something that should be thought about in all aspects of our lives and our surroundings.
Jay is a graduate of Indiana University Bloomington and is currently the Sr. Director of Internal Audit for Compass Group.
Jay's expertise includes finance/budgeting, audit, city department administration/oversight, and non-profit leadership.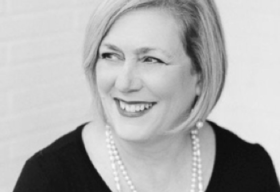 Monica Hagewood, CRE is principal and founder of Strata Real Estate Alliance, LLP, a commercial real estate advisory firm that has been providing real estate strategies and solutions to public and private clients since 1996. Monica has over 25 years of experience in the industry ranging from asset management, risk assessment, development strategies as well as feasibility and market analysis. Monica is chair of the Roswell Downtown Development Authority and brings extensive experience in city leadership and with economic and land development.

Monica's expertise includes leadership, strategic planning, real estate, financial oversight, and marketing.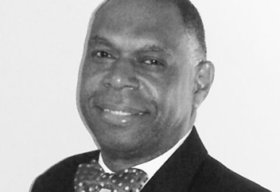 Mike brings over thirty years of experience in Technology Sales and Marketing. He has held sales and leadership positions at a number of broadcast and media technology firms and is currently the VP of Sales for BroadStream Solutions. An Atlanta based Broadcast Technology Solutions Provider. Mike is an avid art collector and arts patron. He currently serves on the Fulton County Public Art Committee which assists County Agencies and Departments in the evaluation and placement of public art. He has served on the Board of Hammonds House Museum in Atlanta and as a co-chair of Smart Collectors, a group focused on assisting collectors build their collections and their knowledge of the visual arts.

Mike's expertise includes sales, customer service, strategic development, and cultivating partnerships.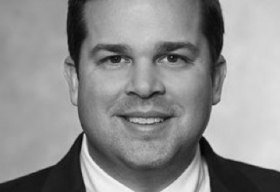 Scott Hitch is a business attorney experienced in navigating legal issues arising in environmental, land use, energy, corporate, and commercial real estate matters. He also represents clients working in the music, film, television, theatre, and publishing industries and in connection with estate planning strategies.
Scott also serves on the board of Friends of Mimosa Hall & Gardens and previously has served on the boards of directors of the Green Chamber of the South, the Georgia Environmental Policy Institute, Rivers Alive, and Keep Roswell Beautiful.
He is a volunteer attorney for Georgia Lawyers for the Arts. Prior to opening Hitch Law LLC in Roswell, Scott practiced with several Am Law 100 firms in Atlanta. Scott is an alumnus of the University of Georgia (BS, with honors, ecology, minor, political science, 1996), and the UGA School of Law (JD, cum laude, 1999).
Scott is the lead singer and guitarist in the band Along for the Ride, which regularly performs in venues throughout the Atlanta metro area.
Scott and his wife, Angie, have lived in Roswell since 2000, and are the proud parents of two budding musical theatre triple threats.
Scott's areas of expertise are in law and legal issues, environment and sustainability, and music and performances.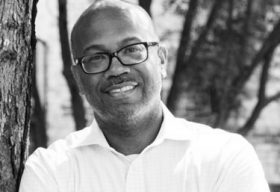 Troy is the consummate financial professional, bringing a wide range of financial skills and acumen to the organization. Currently, Troy is the Chief Financial Officer and Chief Operating Officer of the Southern Education Foundation. His work primarily focuses on managing the accounting and financial operations of the organization as well as overseeing management of SEF's endowment with the Board of Trustees. He also works with the President to manage the general operations of the organization. He is a sixteen year veteran of the nonprofit industry. Many of the organizations he worked with prior to SEF concentrated on youth, health services, and community development efforts. He currently serves on the boards of Live Thrive Atlanta and East Lake YMCA, and has served on various HOA boards. He received his undergraduate degree from Hampton University and his master's degree from Mercer University

Troy's expertise includes financial analysis, reporting and auditing, tax accounting and due diligence.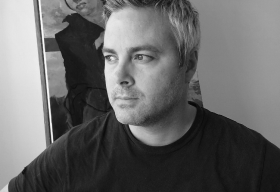 Kent Knowles is an artist, educator, author and Associate Dean of Fine Arts and Foundation Studies at Savannah College of Art and Design in Atlanta. A working artist for over 25 years, he exhibits his large-scale paintings both locally and internationally. He is co-founder of Porchlight Pottery out of Roswell, Georgia, author/illustrator of the children's book Lucius and the Storm and a long-time advocate for the development and promotion of creative expression in education.

Kent's skills include exhibition design, artist relations and concept development.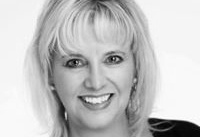 Susan Rumble is a real estate professional with expertise in all aspects of residential real estate transactions. Susan is proficient in the latest industry technology, market research, contract expertise and business strategies with an emphasis on exceptional service and successful closings. Susan is dedicated to her clients with a constant focus on positive results to meet each of her client's unique goals.
Susan is very active in the Roswell community, and she was involved with the public art project for the Sculpture Garden at Roswell Area Park.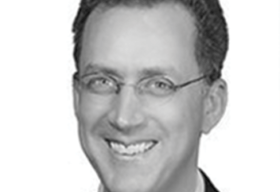 Mac brings over twenty years of working with small to midsize organizations, start-ups and not-for-profits. Mac brings a passion for the arts in Roswell and is devoted to expanding our city brand and quality of our offerings.

Mac's expertise includes broad skills and experience in finance and tax management and reporting for not-for-profits organizations including 501(c)(3) classification, budgeting and accounting, and collecting and managing Board financial commitments.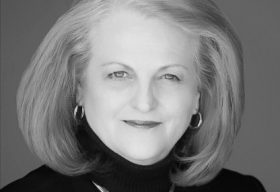 Catherine Storey is Branch Manger with Bank of North Georgia, Roswell and brings over 30 years experience in the banking and financial industry servicing small to medium size business. Enjoys bringing community and business partners together as a Roswell, Inc Connector. Currently serves on the board of several local non-profits building collaborative relationships and a commitment to community outreach.

Catherine's expertise includes Financial Planning, Banking and Business Management.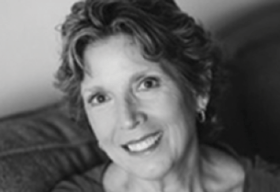 Rochelle Mucha is founder of Roswell Arts Fund and served as Chair from 2014-2018. She is a Consultant, Speaker, Educator, and Author and formerly founded and led Business as Performance Art, an independent consulting company that focused on Organizational Behavior (leadership, culture, and change). A sample of clients includes Turner Broadcasting Company, The Home Depot, Cigna Group Insurance, The Coca-Cola Company, Dell Corporation, Porter-Novelli Public Relations, Rock-Tenn Corporation, Russell Corporation and TYCO International. Prior to independent consulting, Rochelle served as Regional Director of Training for Marriott Corporation and was affiliated with several global management consulting firms.  Rochelle served as adjunct faculty for Terry College of Business and Coles College of Business. Her most recent book, Aesthetic Intelligence, explores the intersection of Business and the Performing Arts and the various ways these powerful disciplines can learn from each other. She is a graduate of Johns Hopkins University and Fielding Graduate University.
Rochelle brings a passion for Roswell and the arts, and has served on several Theatre Boards as well as working on the Atlanta Jewish Film Festival Committee. She served on the Arts Advisory Committee for the Atlanta Regional Commission as they incorporated the "Arts" into their regional landscape and she successfully completed the Metro Atlanta ALMA program ( Arts Leaders of Metro Atlanta) in 2013.  Rochelle was appointed and served on the Fulton County Arts Council in 2015.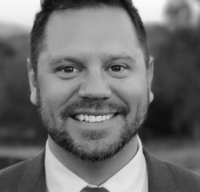 Tai Anderson was a founding member and bassist of the Atlanta-based band Third Day. He led all of the band's business initiatives since the band's inception. Additionally, Tai designed the merchandise, live stage production, ticketing models, marketing plans and online platforms for the band. From its humble beginnings, the band grew into a worldwide entertainment brand with loyal followers all over the world, recording over a dozen albums and performing thousands of concerts.
The band has been recognized with 4 Grammy Awards, and American Music Award, and multiple Gospel Music Awards. Additionally, Third Day is a member of the Georgia Music Hall of Fame.
Tai currently serves as the President of the Atlanta Chapter of the Recording Academy, hosts a podcast on Roswell issues called Positively Roswell, and is a proud father of many Roswell Hornet athletes.
Tai's expertise are in marketing plans, branding, online merchandising, ticketing, and events.
Kate is a results-driven B2B Marketing leader with experience in marketing strategy to branding to demand generation. In her most recent role, she ran marketing for a engineering and consulting firm that helped the world's largest retailers optimize their supply chain and distribution operations.  
Kate is skilled at building strong, cohesive marketing teams, and empowering people to give their best. 
 She is a 20-year Roswell resident, an amateur artist, and semi-retired.
Sponsors and Community Partners
Without generous support of our sponsors and community partners, our work would not be possible.