About ArtAround Roswell Sculpture Tour
ArtAround Roswell, an initiative of Roswell Arts Fund, features ten temporary sculptures on loan to the city by their artists on display from April 2018 to March 2019, five additional permanent sculptures purchased from the 2016 and 2017 sculpture tours and one piece on loan from The Hagan Family Foundation.
ArtAround Roswell is a partnership between the City of Roswell and Roswell Arts Fund initiated to bring the benefits of public art to the city, including community involvement and enrichment. You're invited to explore, experience and enjoy!
Watch our virtual sculpture tour to get a first look at the 2018 ArtAround Roswell sculptures.
Explore ArtAround Roswell
The works of art featured in this year's sculpture tour can be found in key locations throughout Roswell. Whimsical, witty, nostalgic, awe-inspiring — learn more about the sculptures and make plans to experience them for yourself. Come for a quiet visit, pause during a run or bike ride, or bring your friends and family to enjoy a day in the parks.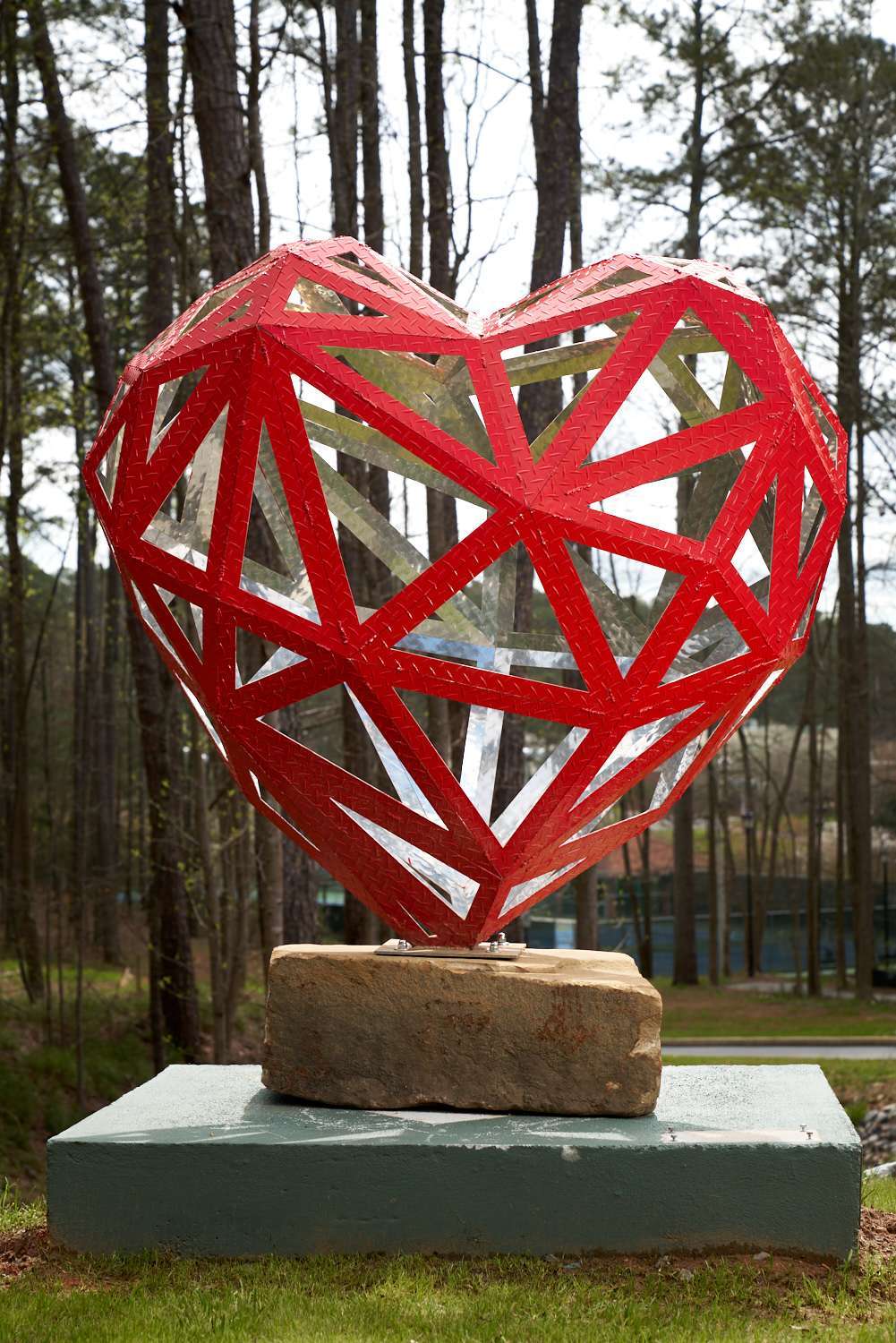 10. Celestial Fish

9. Social Tones

8. Horse Apple

7. Dual Nature

6. Granite Ring

5. Ice Pops

4. Low-Poly Open Heart

3. Votive

2. Ask The Fish 2.0

1. The Uniting of Work and Spirit
Be a part of what we believe in
Help us strengthen the arts.