Every Sculpture Tells A Story
Welcome to the 2018 Sculpture Tour
Listen to a welcome message from the team.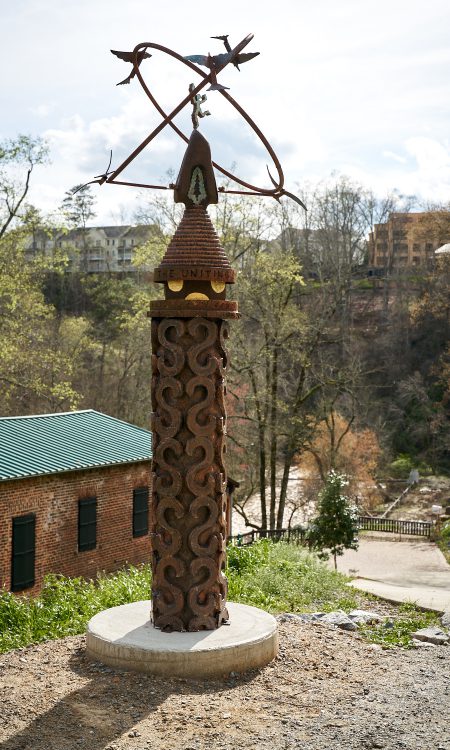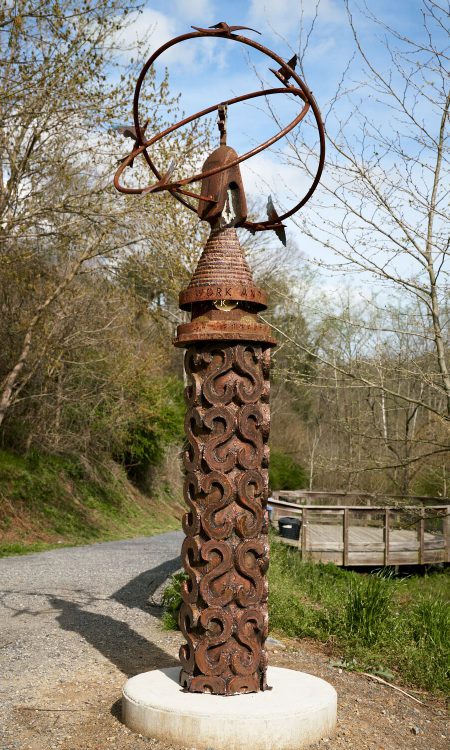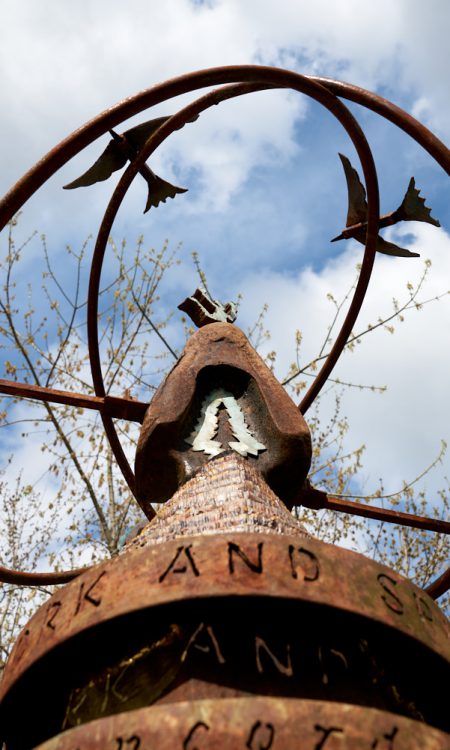 1. The Uniting of Work and Spirit
The hard work of cutting and welding metal is joined with the artist's vision about spirit. The sculpture's genesis was at a big Atlanta scrap metal yard, where he purchased the bulldozer tooth that is positioned near the sculpture's top. He surmounted it with a figure of a running female torch-bearing Olympic athlete. He created a pyramid to hold up the tooth.
How does work unite with spirit in your life?
#unitingofworkandspirit #artaroundroswell
Price: $4000
Location: Mill Park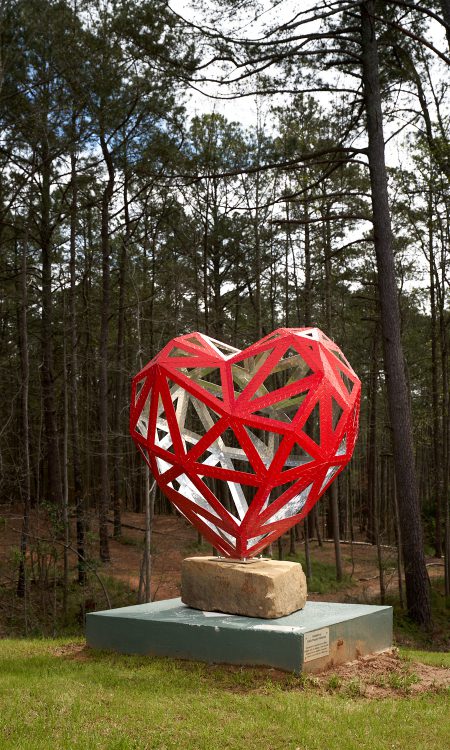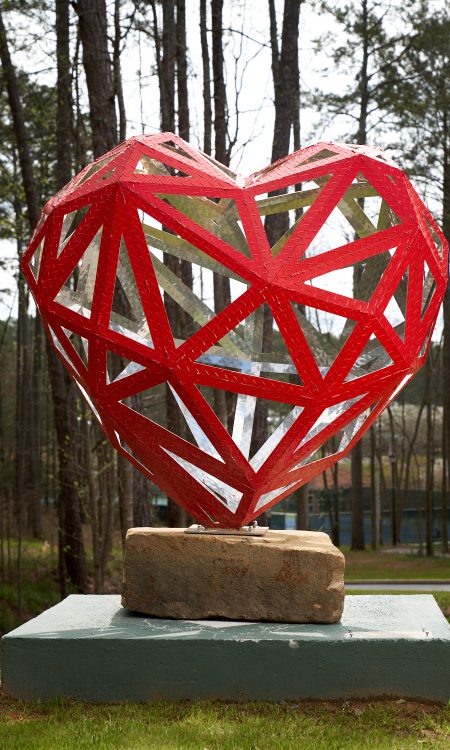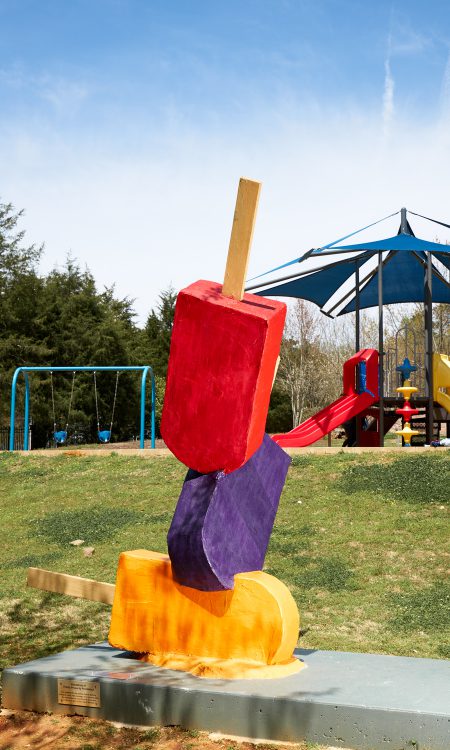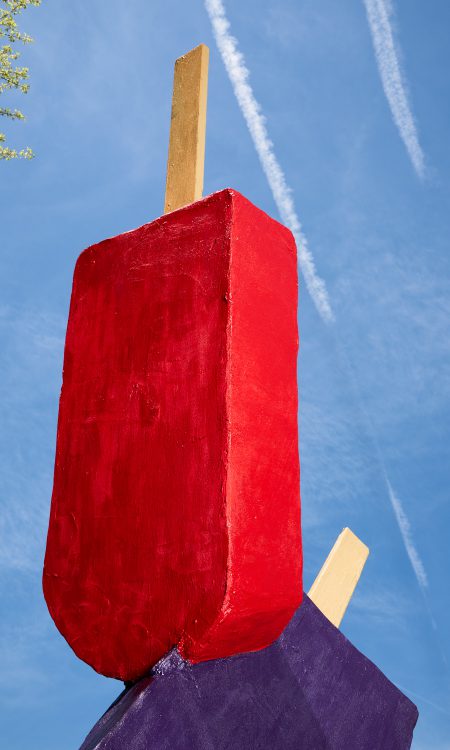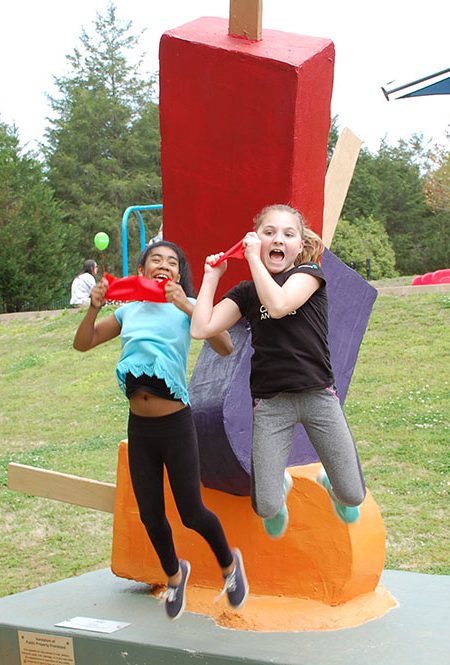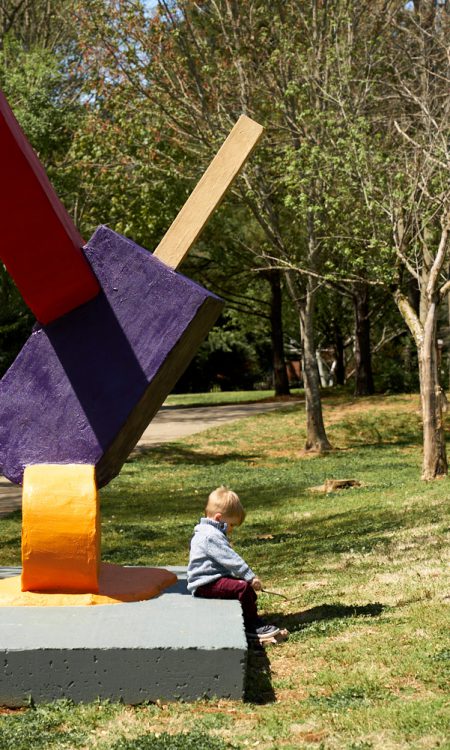 Watch as these giant popsicles appear to melt under the warmth of the sunshine. This work is inspired by the artist's imagination of times past, sitting in the back of the family Ford Pinto Wagon, watching the world pass by. Influenced by family vacations he experienced as a child, his sculptures are heavily-inspired by Roadside Americana.
The artist, Craig Gray, believes public sculpture can inspire a community while weaving the cultural fabricate of a location into one visual piece.
What are your favorite childhood memories? #icepops #artaroundroswell
Purchase Price: $15,000
Location: Riverside Park, West (Playground)
Be a part of what we believe in
Help us strengthen the arts. All sculptures are available for purchase – purchase price is listed in the descriptions above. Please contact us to learn more.